Getting everything out of one contact center solution
How DEW21 bundles all communication channels and even optimizes personal customer service on site.
Today's customers not only expect a good product from companies, but also a sophisticated service that provides them with all-round support wherever they need help. If possible, this service should be equally effective in both online and offline worlds.
Above all, however, it is important not only to meet customers' expectations, but to exceed them. And these expectations are high. Not least because of the online affinity of customers, they are used to a service of any kind being available for use at any time - preferably 24/7 and all year round.
This is a challenge for companies in any industry if they want to remain attractive to their customers.
Read more about how DEW21 bundled all communication channels with novomind iAGENT and also improved personal customer service in this case study.
Case Study: DEW21
An optimised contact center solution leads to happier customers - Online and on-site. Find out how the utility provider Dortmund Energy and Water Supply GmbH (DEW21) solved this problem by using contact center software and optimised its entire customer control system at the same time.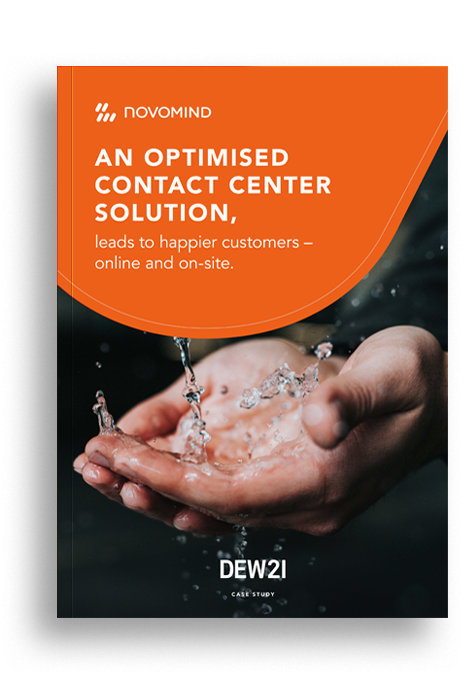 "Thanks to novomind iAGENT we now have completecontrol over our communication, which was exactly whatwe were looking for." (Robert Tigges, DEW21)