Case Study FALKE: Fashion with a click of the mouse
For 125 years the family business FALKE has been producing clothing. The focus is on hosiery fashion in high quality and contemporary design.
Attention to detail is what distinguishes the fashion of the FALKE Group. Their modern clothing accessories are designed to match the attitude towards life, the very personal culture and the demands of each customer. Whether sock-subscription or embroidery monograms that make stockings unique, variety and personalization play an important role.
The brand worlds of FALKE and Burlington were to be presented online worldwide with country-specific availablility for sale. So the decision was made to relaunch and replace the previous online shop software.
Smart online shop attracts customers from all over the world
Find out how you can improve your customers' customer experience and increase your conversion rate by 20% in the FALKE Case Study!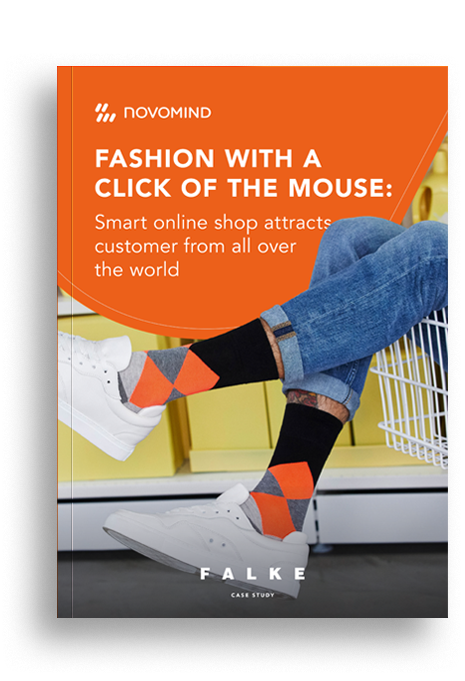 "As part of our e-commerce strategy, we wanted our online store to reflect this more strongly. The store system we had been using until then did not allow us to quickly and easily make content changes."
Julia Willikonsky, Head of E-Commerce at FALKE