Wrapped up and rolled out in a flash: A new shop for the packaging industry
ROLL YOUR SLEEVES UP AND GO!

The young, dynamic and agile company packs GmbH was founded in 2020 in Hamburg and from the beginning the company was in need of an all-in-one solution.

For the new store and its product data, this was provided by novomind iSHOP and novomind iPIM, while novomind iAGENT is used to process incoming emails with customer inquiries.
Case Study: Packster
Three novomind products are leading the way to an innovative B2B online shop for packs GmbH, a company in the packaging industry.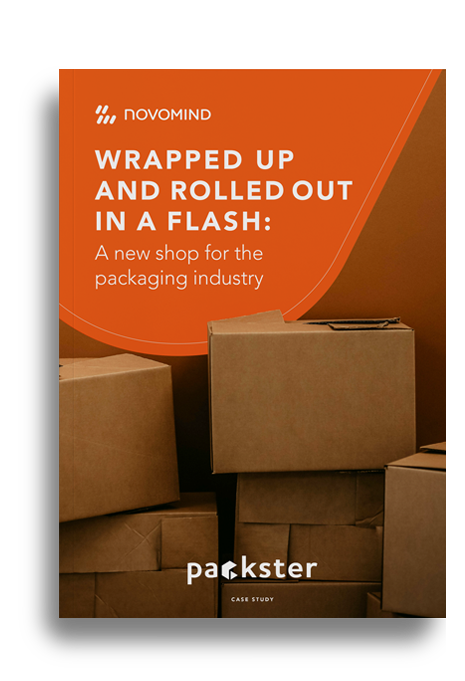 "They set their sights on having the best content and technology of any online store in the packaging industry."
Dirk Limmer - CMO at packs GmbH