Staying Ahead with Messaging Apps

Personal, fast and direct.


Messaging in customer communication as a bridge between e-commerce & customer service.
Customers want to communicate with companies in the same way they chat with their friends and family - with quick, easy and convenient messages. Customer expectations have changed due to the constant accessibility via smartphone and online presence of companies. Speed is now an important consideration when it comes to customer service.
Automatic answers relieve customer service immensely in times of many enquiries with messengers. Through the use of messengers, customer communication can be personalized. In this way, companies are even closer to their customers and can respond individually to each of their clients. The goal is clear: fast and result-oriented advice as well as informative tips from competent contact persons.
Find in our whitepaper:
Advantages of messaging versus "outdated" communication channels

Examples of the possible uses of messenger apps

Digression on the topic of messaging and the General Data Protection Regulation (GDPR)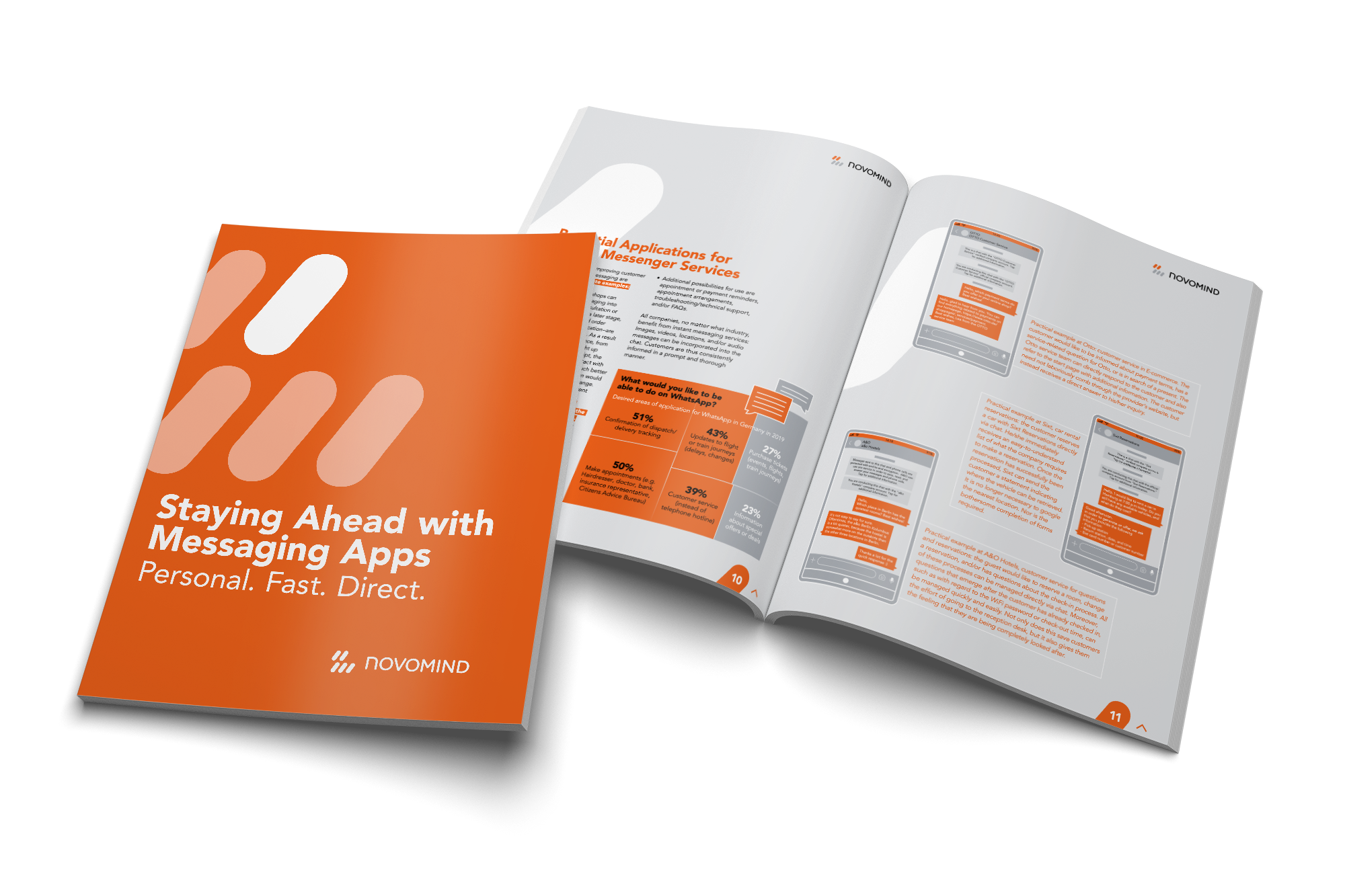 We wish you an exciting read!