novomind iPIM QUINTESSENCE (SIMIO analysis)
The basis for a successful e-commerce business lies in the product data
The success of an online store can be influenced decisively and by the retailer himself - by using a contemporary tool for the creation, maintenance and presentation of the product and the product data. The magic word is PIM, Product Information Management. Online stores are not a new phenomenon. In recent years, therefore, an expectation has developed on the part of customers that makes it necessary to deal in depth with the topic of Product Information Management (PIM).
Download now
The Quintessence takes a closer look at novomind iPIM and reveals important insights from the customer's perspective. The analysts at SIMIO have analyzed novomind iPIM in detail and published an evaluation that is well worth seeing. See for yourself.

novomind provides you with the analysis as a download on this page.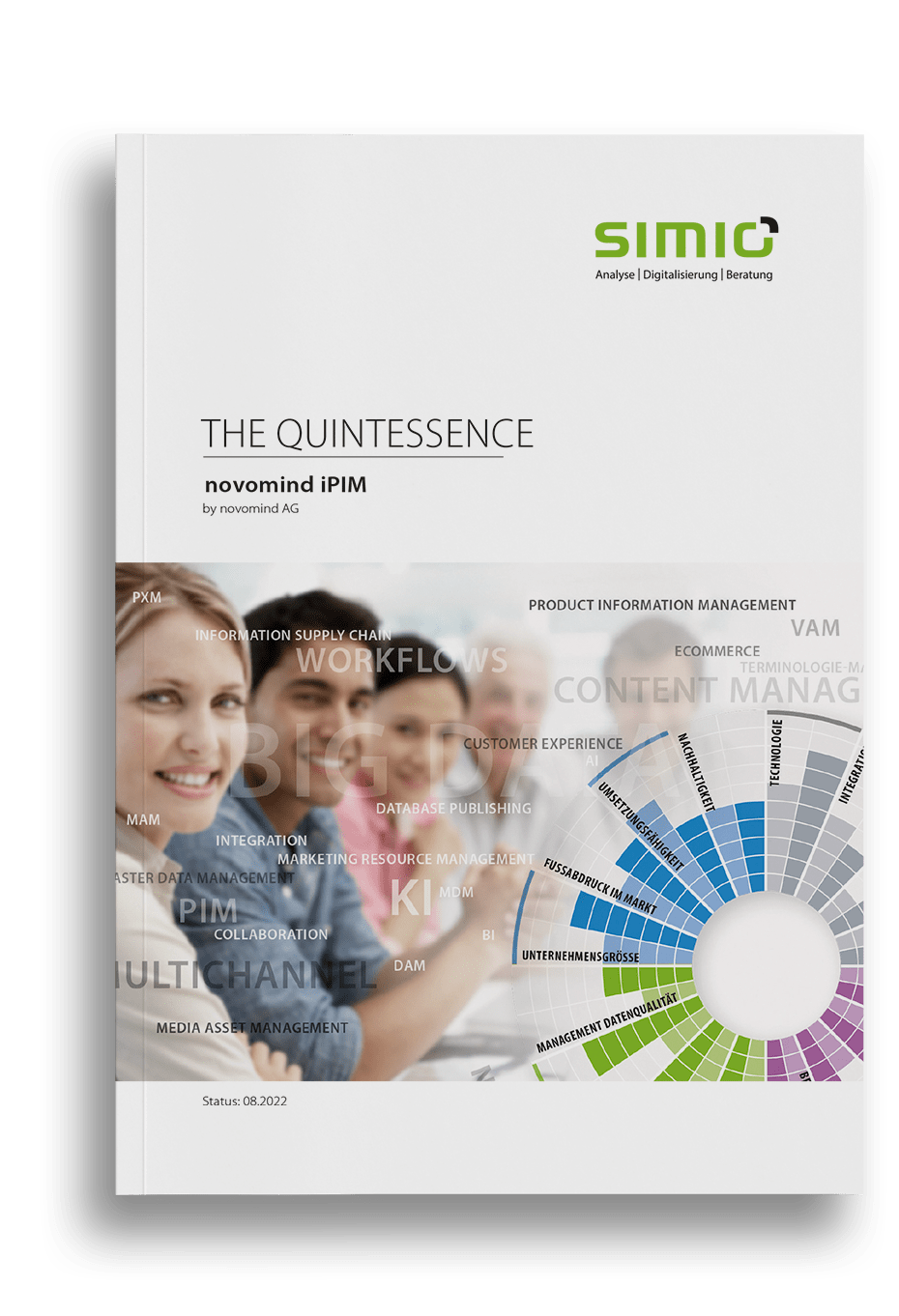 About SIMIO
SIMIO is an analyst company with a focus on the German-speaking region. We create and publish overviews of systems needed to optimize product communication. These include system classes such as Product Information Management (PIM), Digital Asset Management (DAM), Publishing (PUB), Customer Relationship Management (CRM) and others.
These overviews provide initial guidance for companies looking for an appropriate solution. In addition, we analyze the solutions on the basis of a very comprehensive catalog of criteria. The granular analysis results are compared with the individual requirements and priorities of a prospective customer to identify suitable solutions. This considerably reduces the otherwise usual research effort and significantly increases the quality of the pre-selection.